Over a month since the last post! We're just too busy. Lots of fun things have happened since we last wrote. The week following, Tommy's parents came to visit. They stayed for a week, and then we all drove out to Westchester County, New York, for his grandmother's 80th birthday party. It was a great time! It was held at a very nice club, with plenty of great food and a fantastically corny Polish DJ. It was wonderful to spend that time with family.
Memorial Day weekend we went camping at White Lake State Park in New Hampshire. It was a little crowded—the sites were very close together—but it was the best we could do on short notice. Who knew how quickly campsites book up around here! We still really enjoyed it. The lake was lovely and so peaceful. We did some hiking, some canoeing, and lots of reading in our hammock.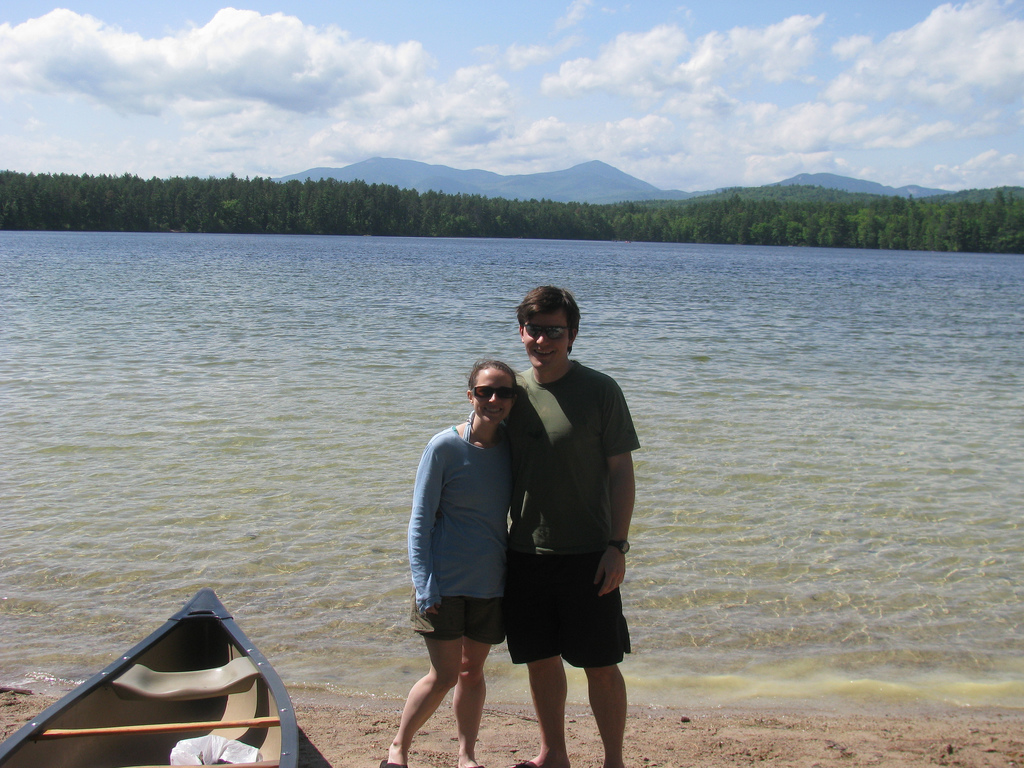 It has definitely warmed up in the past few weeks, but it's still nowhere near hot. As far as we're concerned, it's springtime perfection. This kind of weather is unheard of in June in Louisiana—it barely approaches 80 degrees. We are loving Boston! We've done some bike riding and had a beautiful picnic on Boston Common a couple of weeks ago. Last weekend we rented a kayak and went out on the Charles River. It was lovely.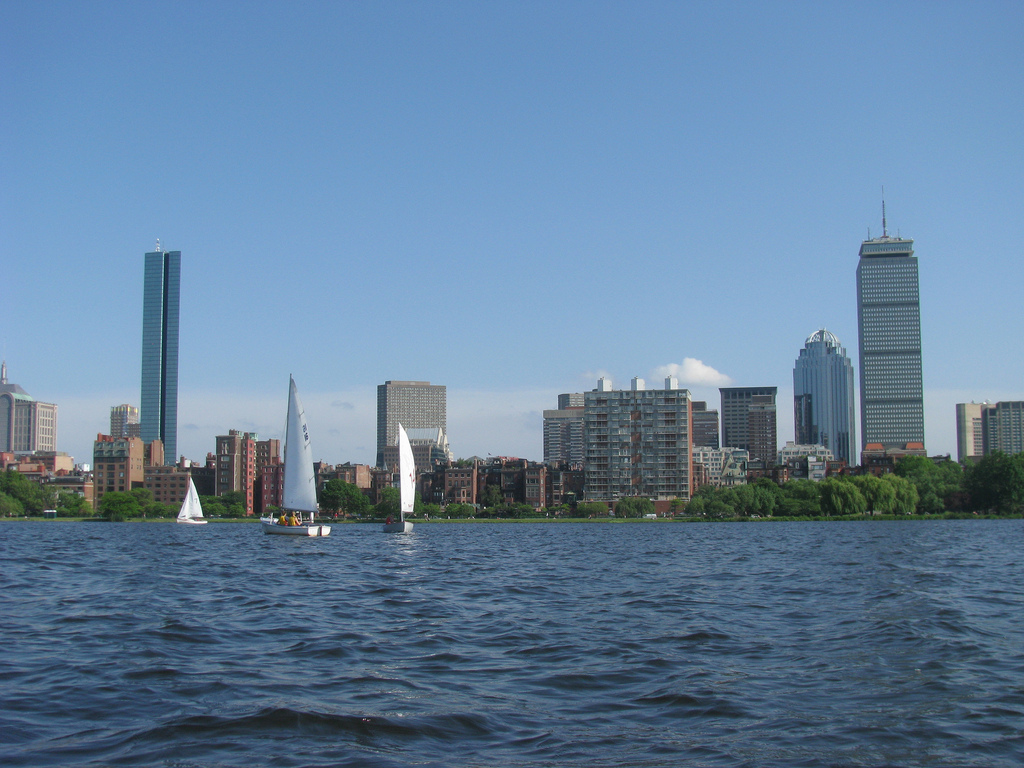 We have done a lot of cooking lately, and ventured into more culinarily difficult dishes. During a short Thai phase after a particularly inspiring trip to our local oriental food store, we made pad thai, curry, and chili fish all from scratch.  Next on the list is drunken noodles. We've also enjoyed making sushi.
Now summertime is quickly approaching. Tommy will be leaving soon for Trujillo, Peru, and Katie will be staying in Boston continuing her research until meeting him there in late July. We're already itching to travel again, so we're quite excited!