We've returned from Peru, and life in Boston has begun right up again, making it hard for us to find time to post pictures and write. But here is the brief story of our trip. We met in Lima, Tommy coming in on an overnight bus from Trujillo, Katie an all-day flight from Boston. People say there's not much to do in Lima, and it's true, but we enjoyed walking around, being together, and enjoying lots of cheap but delicious food.
Two days later, our parents (Katie's mom and dad and Tommy's mom) flew to Lima from Louisiana. We picked them up at the airport, spent one brief night in Miraflores, and then flew to Cusco the next morning. We spent several days exploring the city. We toured some of the ruins in town and around the outskirts, as well as the Cathedral and the Jesuit Church in the Plaza de Armas. We went to the Mercado Central to buy snacks and have a hot bowl of soup. We shopped for souvenirs at the many, many stores and stands. And we ate lots of delicious meals and had many a Pisco Sour.
After being in Cusco for three days, we took a taxi to Ollantaytambo, the last town on the road to Machu Picchu. We spent a brief evening there and caught the 5:30 am train to Machu Picchu. We had a great day exploring the ruins and taking tons of photos. It was very foggy in the morning, but we stayed until mid-afternoon and the sky cleared entirely. We beat the rush of tourists and then stayed until after most of them left, so we felt like we had a lot of good time there.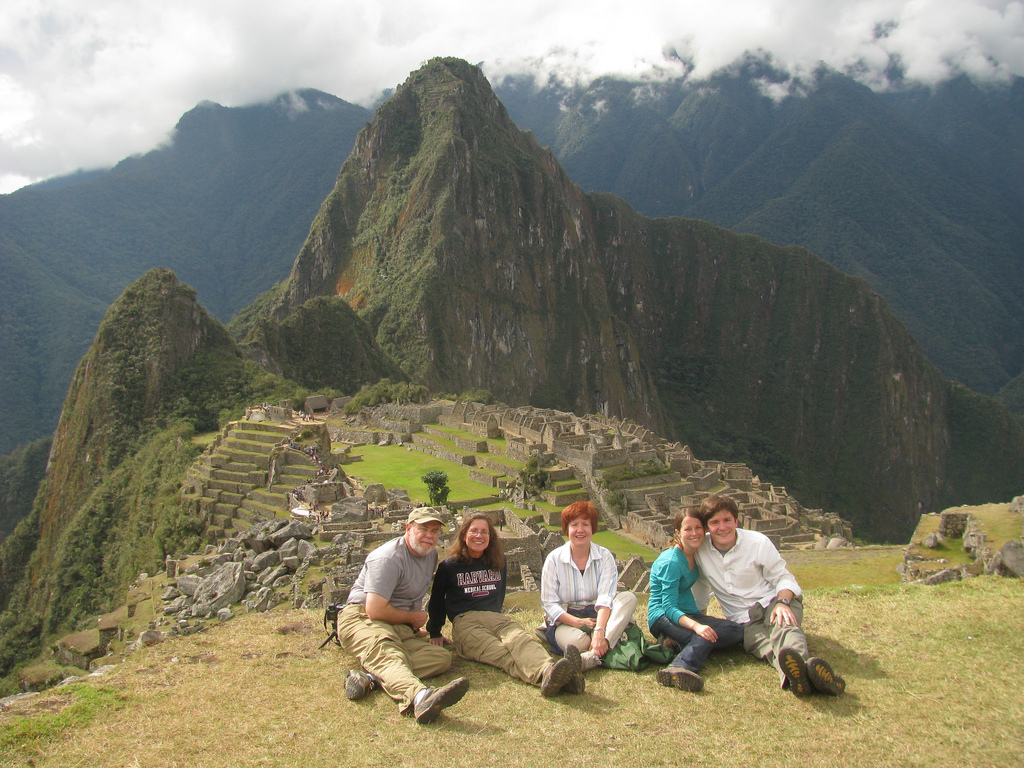 A train back to Ollantaytambo, a taxi back to Cusco, one more day there, and it was time for us to part. Our parents spent one more day in the city before flying home via Lima, and we hopped into a van to begin our tour to Manu Biosphere Reserve. With our friendly and extremely knowledgeable guide, Enrique, we drove up and over the Andes and down through the cloud forest of the Manu Road to Atalaya, where we switched to a boat and rode down the Madre de Dios River. We stopped to bird the whole way, and saw some spectacular sights. We spent our first night at the Cock-of-the-Rock Lodge in the cloud forest, where we got up early to see the Andean Cock-of-the-Rock lek, a unique and wonderful experience. Our second night, after a couple of hours on the river, was spent at Pantiacolla Lodge, and the last five at Manu Wildlife Center. We floated around a couple of oxbow lakes, spotted Tapirs at their nightly clay lick, went up into canopy towers, and had a spectacular breakfast while watching hundreds of parrots and macaws converge at their clay lick. We saw over 200 species of birds in our roughly 6 days on the trip. It was fantastic.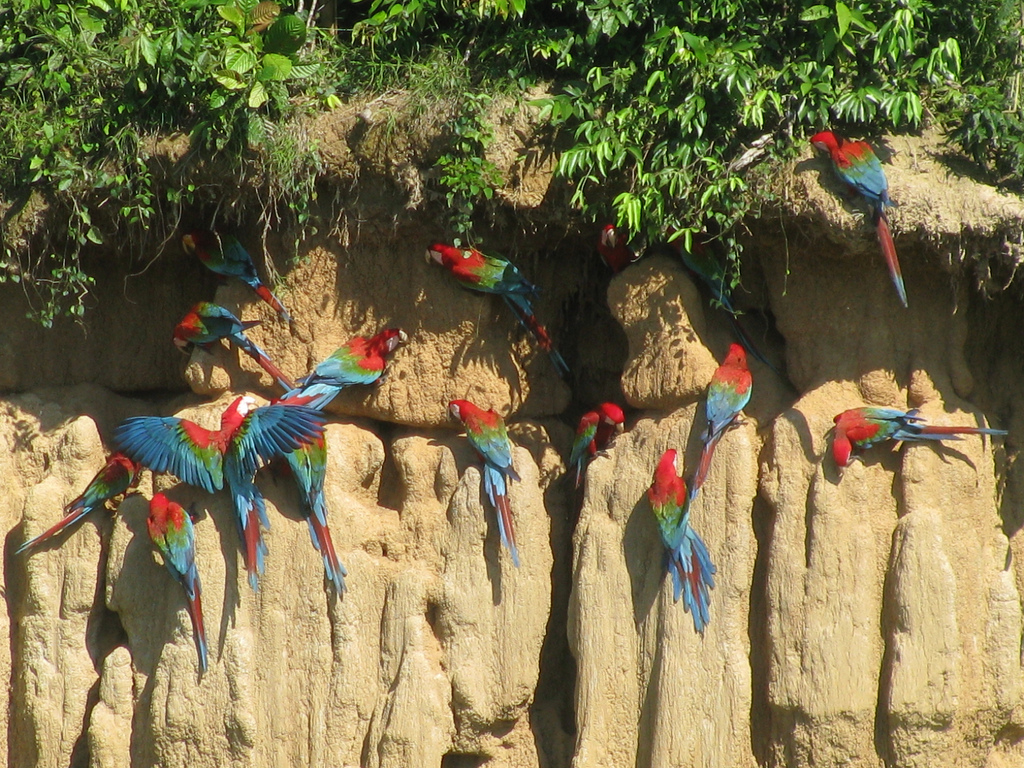 To return, we flew from the "airport" at Boca Manu, which consists of little more than an open-air, thatched roof building with one counter and a scale next to a grassy field and landing strip. Our small plane flew us to Cusco, affording wonderful aerial views of the rainforest and the Andes. From there, we flew to Lima, spent one more night there, and then headed home.
That is a short and very stripped-down version of the trip, but to do it justice would produce a blog much longer than anyone (even our parents) would wish to read. We have ridiculous numbers of photos on our Flickr site which may begin to convey the experience.
Now… back to school!